Here you will find information about Semperian Group, the types of jobs available and information regarding work experience and placement opportunities. With offices in Bristol, Warrington, Glasgow and London, Semperian operates across many different sectors and recruits from a range of specialisms including Infrastructure Management, Asset Management, Health and Safety, Chartered Surveyors, Project Management, Construction Delivery, Business Support, Finance, Company Secretariat and ICT.
As such our teams are diverse and professional with a wide-ranging set of skills and experience allowing us to deliver the best possible service to our clients. Please see below for our current opportunities or to register for job alerts.
Recruitment is managed in-house by HR at Semperian. We do occasionally need external support with roles and at that point we will work with trusted agencies with whom we have an existing relationship and who understand the culture of our business and the detailed requirements of some of our more specialised roles.
Any interested agencies should contact HR in the first instance rather than approaching managers throughout the business directly. But please note, we will not accept any prospective CVs via agencies (we will however accept speculative CVs from individual applicants, or you can register for job alerts via our Current Vacancies page where you will be notified should a suitable position arise).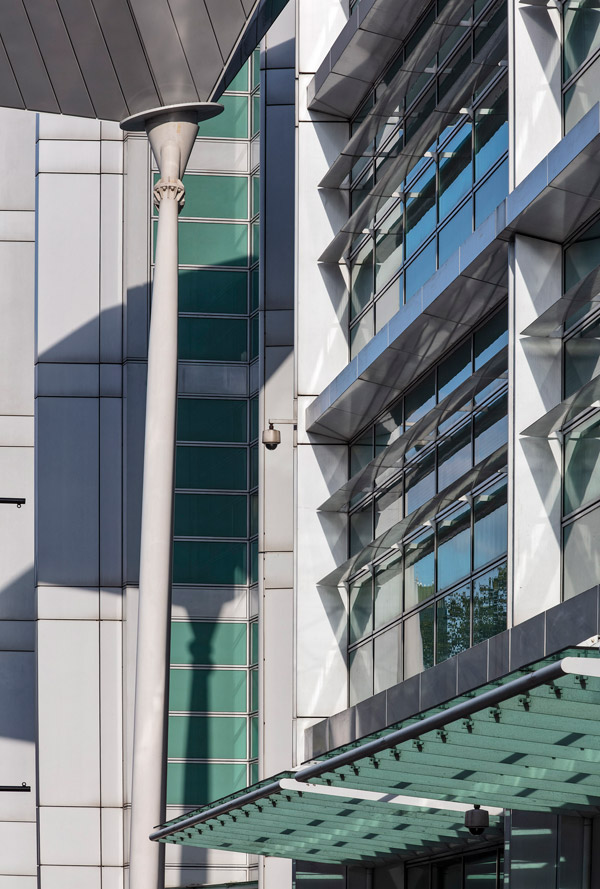 Semperian recognises the current and future success of the business depends on the skills, abilities, and competence of its employees.

We believe it is vitally important for the Company to continuously identify, analyse, provide for and review employees' learning and development needs against Company Goals.

We offer a variety of training opportunities to all of our employees as well as support with professional qualifications and memberships.

Our apprenticeship programmes have seen a number of apprentices through a range of different specialisms including Finance, Project Management, Business Administration and Insurance, and our commitment to providing apprenticeships encompasses our current employees as well as new recruits.
To support our employees, in addition to the Group Personal Pension Scheme, we will provide you with the following company funded benefits:
Employee Assistance Programme (providing 24-hour support)
Private Medical Insurance
Healthcare Cash Plan
Life Assurance
Income Protection
You may also be interested in these optional self-funded Benefits:
Employee Holiday Buy (up to 5 additional days per year)
Employee Cycle to Work Scheme
Employee Critical Illness Cover
We understand the importance of looking after our employees and provide initiatives to enhance wellbeing and performance. These include running an annual 'Wellbeing Week', providing ongoing wellbeing support and employee assistance, and having an in-house team of Mental Health First Aiders and Mental Health Champions to support employees and managers with assurance and signposting of mental health issues within the workplace.
Our Charity Committee supports a range of charitable organisations by offering volunteering opportunities, fundraising events and fund matching for employees' individual fund raising efforts. We donate to numerous charities across a range of fundraising events. Imagile employees have taken part in Triathlon events at 5 different locations across the country as part of our Itri'd event for MIND and MIND Scotland, as well as our Ipeak'd challenge where employees participated in the Yorkshire 3 Peaks Challenge.
Apprenticeships, Students & Work Experience
We offer opportunities within many areas of the business for work experience and placement opportunities and are passionate about supporting and recruiting young people in the early stages of their careers.

Contact hr@semperian.co.uk if you wish to discuss work experience or placement opportunities.

We have seen apprentices through their qualifications and in to permanent positions within the business in areas from Business Support and Administration to ICT, Finance and Construction.

Our commitment to Apprenticeships and Training does not just end there. We have supported existing employees through a range of qualifications including MSc Construction Project Management, Master of Business Administration and apprenticeships in Accountancy, Insurance and Project Management.

We also provide opportunities within our Professional Services team for current students in universities to work with us whilst completing their studies as day release or as an Apprenticeship, giving them the opportunity to get real work experience and still gain their qualifications.